Freeware font viewer tools for Windows and Linux
Babelmap is a Windows freeware tool to show font information and a detailed character map. But also for Linux you will find useful tools for that purpose, like Font Manager.
As developer or designer it is almost impossible to avoid webfonts. I have already wrote articles about glyphs and the AwesomeFont for usage in ExtJS software.
Cheatsheet
It is however quite hard with new fonts to have an overview what characters the font offers without the use of cheatsheets that might be offered on websites.
Recently I started using the Windows tool Babelmap. This is a free tool which shows all you need to know about the characters in a font, including a very useful character map containing the hexadecimal position within the font.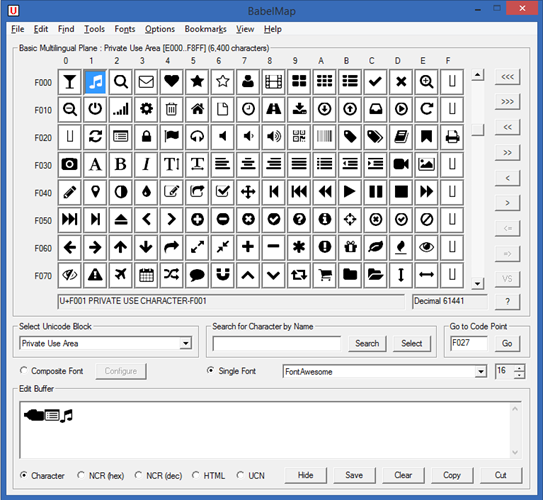 Babelmap is a real timesaver
The download comes as a zip file containing only the the executable. There is no installer, so you just extract it somewhere on your harddrive (like c:\tools) and create a shortcut to it. What makes this tiny software useful is the feature to open font files from a local directory.
It is not required that a font has to be installed on your system. In the image above you see the the presentation of the FontAwesome font.
The download link are at the bottom of this article.
Linux (update 29 October 2019)
When you are using Linux you could use Font Manager, Simple font management for GTK+ desktop environments.
Installation
sudo add-apt-repository ppa:font-manager/staging
sudo apt-get update
sudo apt-get install font-manager

It installs both a Font Manager and a Font Viewer. Let's focus on the font viewer. You can use it to display font information even on fonts that you haven't installed. Simply drag the font files on the dialog and the information is displayed.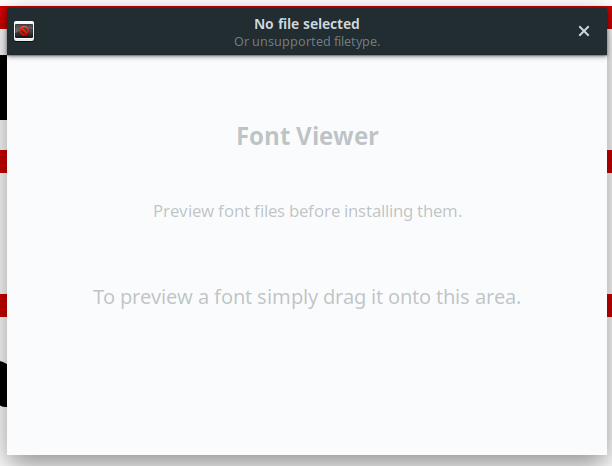 Once dropped, it will show the font in different font sizes.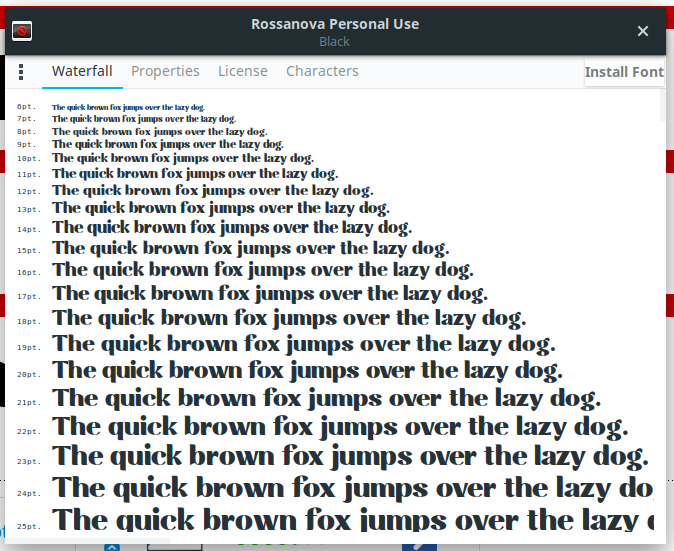 To display the characters within the font you select Characters from the menu.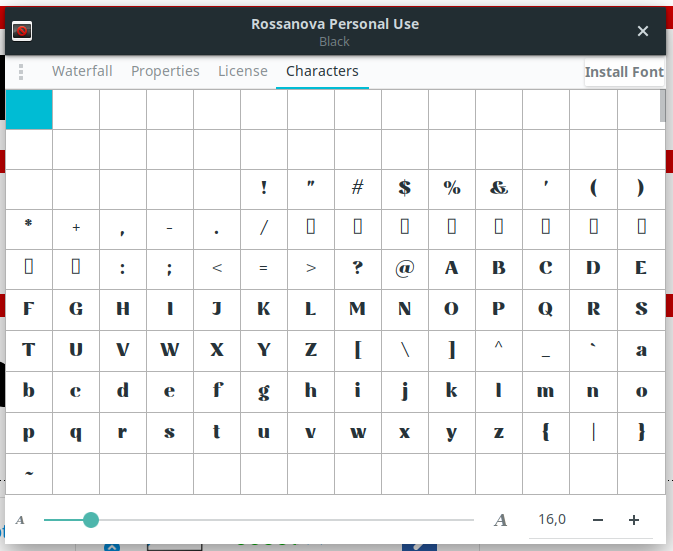 Download
Windows
Linux